Your $6,500 tax credit could help you with the following charges when you sell your home
Real Estate Fees – remember these are always negotiable but in our market area the average range is between 3 and 6 percent of the sales price.
Excise Tax – currently you will be paying 1.78% of the sales price to the state for selling your home.
Settlement charges like title policy fees and escrow closing costs.
This new incentive just might be what you are looking for to help you to that next dream home. Remember how fun it was to be a first time home buyer? Well, I can tell you that to make a move up is just as fun and almost more exciting because your possibilities are usually more. The move-up home is usually one that enables you to have the items that you only could dream about in your first home.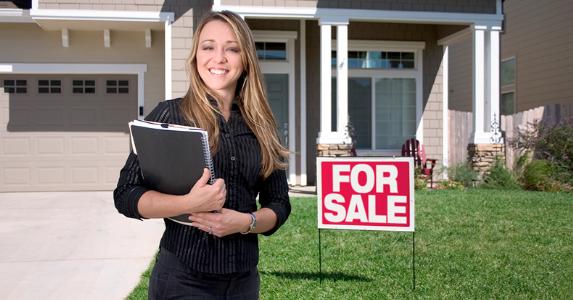 If you have any questions on selling your home in this market just give me a call, or send an email, or text me with your questions!
It is finally official. The homebuyers' tax credit has been extended to April 30, 2010.
I am sure lots of area home-buyers have thought this was approved a couple of weeks ago, however the President just signed the Bill this afternoon.  The original 1st time home-buyer credit was extended and there was a new provision inserted to allow for higher income and for home-buyers who would like to be move-up buyers to receive a credit of $6,500 with certain restrictions.  This next week I will be posting more in-depth about this bill but wanted to give an update and some quick facts.
Home-buyers must sign a contract before April 30 and close by June 30.
Single buyers can now earn up to $125,000 and still get the full credit while a married couple can earn $225,000.
First-time buyers — those who have not owned a home in the past three years — still qualify for an $8,000 rebate.
Those who have owned and occupied a residence for at least five years out of the past eight can claim a $6,500 tax credit if they close on a purchase by the end of June.
There are several news articles you can read for more information
Gentlemen (Buyers) Start Your Engines
Buyer's you are in the driver seat With the local real estate market in a slow-down, with high inventory and an increase of days on market for Bremerton and Silverdale homes you can safely say we are in a buyer's market.
I define markets by absorption rates. An absorption rate is the mathematical relationship of supply and demand. The absorption rate is the number of months it would take to sell the entire inventory of homes in the Bremerton Silverdale area of Kitsap County if the pace were to stay constant.
My definition breaks down like this…
Normal Market – Between 5 and 6 months of inventory.
Seller's Market – Between 1 and 4 months of inventory.
Buyer's Market – 7 months and higher.
Last month, the month of March the absorption rate was around 12 months in our area.
So, is it a good time to buy real estate in the Bremerton, Silverdale area of Kitsap County? The question isn't as easy to answer as you may think. Do you wait for the "bottom out"? How will you know when we hit bottom? Do you chance waiting and then find yourself buying on the "upswing"? These are all very important questions and questions that many real estate experts are trying to answer for their buyers.
Just like real estate is local and "one size doesn't fit all" the same holds true for buyers. This may be the perfect time for you to buy and it may not. What we need to do is find out what is best for you. That is why you need a real estate agent that will help you buy a home and not just sell you a home. There is a difference. Call me and we can discuss that in more detail.
Does a buyer's market mean you can "low ball" or ask for a ton of concessions? The answer is – not really. Within a "buyer's market" we sometimes find a "seller's market" in certain areas or price ranges. So we need to still do our research which will include a comparative analysis of homes when we find the home you want to write a purchase and sell agreement on.
Being a buyer's market you now have the opportunity to take some time, do some research and relax a little. We are not going to see as many multiple offers, we are going to be able to ask for some concessions like closing costs, home warranty plan, appliances – there is some room for flexibility because the seller knows the buyer pool is a little on the low side. As a buyer you still must realize that the seller has goals too and some might even be offended if you offer a lower price. But don't worry through the research process we will know how to overcome this objection with evidence we have gathered with our comparative analysis.
Buyer's Agents :: Who are they?
When I first entered the real estate profession back in 1994 I was told that in order to survive in this business you must become a listing agent. You must go after the listing; a listing is like money in the bank. So that is what all of us newbie's did, we went after the listing. Then one day I was asked to help out at a new construction development, which really meant "we need a warm body" to sit an open house. Being the new agent that I was I felt honored that they wanted me to sit the open house. I had so much fun interacting with potential buyers that buyers became my new obsession. I (gasp) became a buyer's agent! Sure I still listed homes and was successful at it but buyers were my passion, my obsession, my addition. It was like being on a scavenger hunt or a treasure hunt when working with buyers. We "hung out" on the weekends or on weekday evenings, hung out getting our fix of homes on the market. You don't spend that much time with sellers – buyers get to become part of your family. They know you and you know them. You know they like lemonade in their coke, you know they don't want pickles on a sandwich, you chat about neighborhoods and schools.
Buyers are fun!
In the State of Washington real estate professionals are bound by "The Law of Real Estate Agency". Please see section five ::
"Duties of a Buyer's Agent." Prescribes the additional duties of a licensee representing the buyer or tenant only. In the current market buyers are gold! All those real estate agents that wouldn't work with buyers before sure are working with them now. The reason is it's a BUYER'S MARKET here in Kitsap County! You the buyer, the person in the driver's seat want to make sure you are working with a Buyer's Agent that is looking our for your best interest. I want my buyers to be my best piece of marketing so I make sure that it is all about them – the buyer! What better marketing plan can you have then lots and lots of buyers running around town telling all their friends about "their Buyer's Agent"! My buyers are my friends, they are my neighbors, they are my neighbor's friends and family and all receive total quality service from me.